How to Change Mautic Settings to SES API from SES SMTP
Assuming that you have setup Mautic to send email messages using Amazon SES, you may have noticed that Mautic 3.1 now includes the ability to send using the AWS SES API rather than the SES SMTP for sending. The advantage this offers is simply the speed that you can blast out. The SES API is reportedly 14 X faster for sending emails than the SMTP service.
We originally followed this video: Send Marketing Emails For Basically Zero Dollars – Mautic + AWS SES
Which frankly is terrific for setting ups SES in Mautic
After Upgrading to Mautic 3.1
After you run the update to Mautic 3.1 it is time to setup access in your AWS SES for API access.
If you are using Amazon SES in us-west-2 as we are, then you simply go to this address. https://console.aws.amazon.com/iam/home?region=us-west-2#/users$new?step=details
Enter a User Name
Tick Programmatic access
Click Next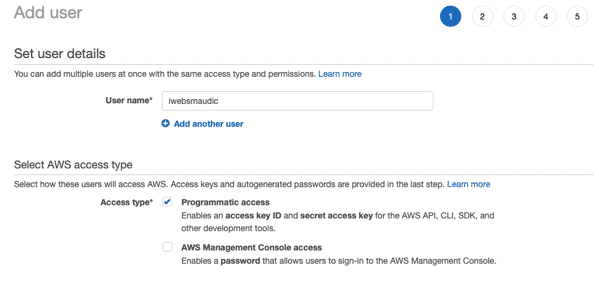 Select Attach Existing Policy

Type SES in the search and select the Full Access policy
Click Next
Skip this Tag step
Click the create user button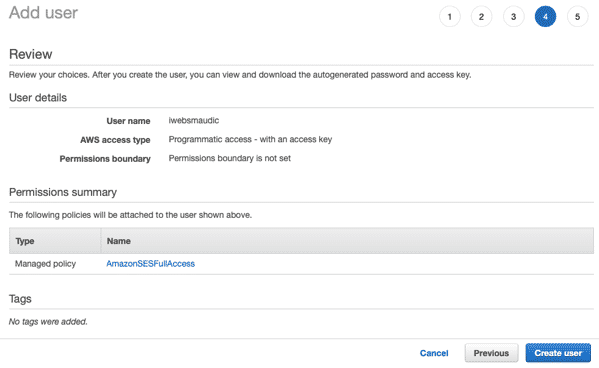 Now you need to note down the Amazon User Details that you just created. This is the only time you will have access to these.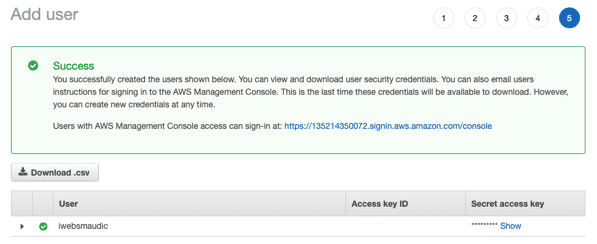 Now login to the Mautic Configuration > Email Settings
Change the Service to send email through from AmazonSES – SMTP to Amazon SES – API
Important: SET the Region. This was not so important with the previous settings, but is now.
Put in your recorded data for the user name, being the Access Key ID and the pass that we recorded above.
Apply
Test configuration and you should see the little test "Success!" above.
That is about it. You are ready to go!