Problem
500 – Internal server error.

There is a problem with the resource you are looking for, and it cannot be displayed.
While working with Opencart shopping cart on an IIS server, we encountered this while browsing to a static image file that was uploaded as a website logo file.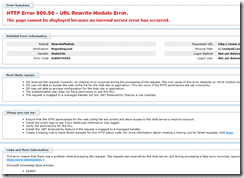 Solution
The problem turned out to be related to IIS permissions. The folder structure hosting the website needed: IIS_IUSRS(<servername>\IIS_IUSRS) – modify to include Modify permissions.
As per this article: http://www.interactivewebs.com/blog/index.php/websites/creating-a-new-opencart-deployment-on-a-windows-server-iis/
Once we fixed that the problems all were solved.