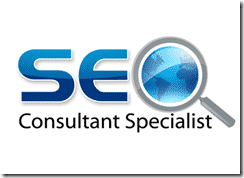 Not just a Search Engine Optimization Service, but a true Search Engine Marketing Solution.
Search Engine Marketing
The directed marketing of your websites towards producing a natural Google search results, using a range of SEM tricks and tools to deliver results for specific key words.
Website Optimization
The configuration and management of your website to ensure that it is correctly and effectively indexed by Google and other search engines.
AdWords Management
The management of your Google AdWords campaign to ensure that your advertising money delivers that maximum targeted "bang for your buck".
Are you attracting visitors who want your product and are wanting to buy?
Search Engine Marketing (SEM) is a highly specialized field of Online Marketing that analyses your company's website, and provides proven tools and expertise to improve your website and its visibility in Google, Bing, and other Internet search engines. Improving your search engine performance and rankings attracts higher and more targeted visitors to your website.
Why is Search Engine Marketing so important?
The Internet is Australia's fastest growing sales channel with some industry commentators indicating that Internet Advertising is growing at 10 times the rate of traditional media advertising. More and more of your customers are looking online for your products are services, and less are looking at the traditional "Yellow Pages". Most people will look at the first (and sometimes the second) page of Google results to find what they're looking for. A high ranking becomes a high visibility on the results of Web Search Engines.
There is no silver bullet!
Search Engine Marketing is not something that you can "set and forget" on your website, and then wait for the traffic to come to you. Search Engine Marketing is an ongoing and iterative process of research, competitive analysis, measurement and modifications. InteractiveWebs will work with you, for an initial period of three (3) months, to provide you with dramatically improved results. You're not locked into an ongoing contract, so you can start seeing the effectiveness of the InteractiveWebs Search Engine Marketing solution, and then make the wise choice of continuing to engage our specialist SEM services.
Why you should use InteractiveWebs SEM solutions.
Search Engine Marketing is a very specialized field, and the goal posts move on almost a daily basis. In order to stay competitive, your SEM team needs to be aware of these changes, and react to them quickly. InteractiveWebs are constantly monitoring these changes, and will supply whatever changes are needed for your website. At InteractiveWebs, we use cutting-edge tools and proven techniques to improve your search engine visibility, and then work with you to maintain and continue to improve those rankings.
See more about the services here: http://www.interactivewebs.com.au/sem/WhatWedoforYou.aspx