Today it was drawn to my attention that the DotNetNuke Corporation has a User Experience Team. Good on DNN Corp for caring about UI, and so they should.
What cracks me up about it is this.
Go to the webpage and seek more information on the UI team members. First from the list is Joe Brinkman. (Not picking on you Joe, but your smile is first on the list).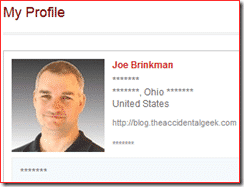 Notice the *******, Ohio ********* (Funny hay)
Where is my User Experience I would like to know? How can a UI team allow the details page of their team profile pictures look like that… I'm still laughing about it as I write it now.
Are you serious???



This is like one of those Microsoft jokes they play on me as a system admin. They give me an error log, with a meaningless code in an event view… then for a joke they give me a link to a support site that has NO SUPPORT.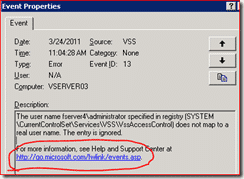 They even call the link a help and support link. Yet every link has exactly NO help.

Now I am sure that there is a big counter on the wall in Microsoft land, with a big number ticking over for every time a users clicks a help link and gest NO HELP! They are sitting there watching and laughing so hard that they did not see apple dominating their market for the last 5 years.
I wonder if the DNN UI team has something similar… something that at least gives them a laugh each time a user clicks for more information about the team, and finds not only… absolutely NO INFORMATION, but NO INFORMATION DELIVERED WITH THE WORST UI POSSIBLE!