If you like DotNetNuke and have an iPhone or iPad, then DotNetNuke – DNN News App if for you!
InteractiveWebs have released a DNN community specific App to help interested people say in touch with the latest goings on in the DotNetNuke world.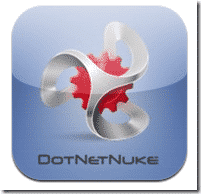 http://itunes.apple.com/au/app/dnn-news-dotnetnuke-news/id448890925?mt=8#
Now you can browse the latest news, modules and skin information about the popular DotNetNuke CMS system all from your mobile device.
The App is a native Xcode universal app (meaning it works on both the iPad and iPhone natively.
It is designed to tap into community news and information and discussions around DotNetNuke to allow you to read stay up to date with the latest news and events.