An example of the DotNetNuke user login via way of jQuery popup effect can be seen here.
The example shows two button images defined that when pressed will give the pop-up template effect shown here.


Popup of Login


Popup of Register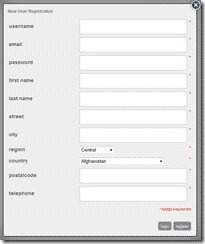 The configuration of this mode is really easy to manage.
Basic Settings Tab
1. Mode = Popup


2. Show Profile as Popup



Giving a Basic Settings tab looking like this:

Template Tab

We selected the Template-gray.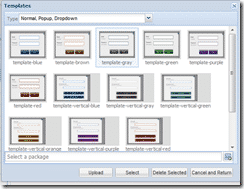 Look and Feel
We loaded some .png images for the Login and Register Buttons, and set the profile form width and height.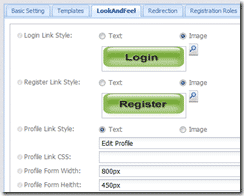 jQuery Settings
We left as default.



That was it. This will place the module into a Pop-Up mode, allowing dotnetnuke users to register on your website with a jQuery style of popup effect.