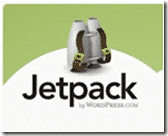 If you have been getting this error lately on your WordPress.org blog then don't worry because you are not alone. This error has been a result of a new plugin introduced but the Makers of the WordPress.com Stats called Jetpack. It is very simple to solve this problem, just Follow the Step below
Got to Plugins> (Click) Add New
Search for the plugin called "Jetpack"
Install  and activate this Plugin
Now either you can got to the plugins menu and under Jetpack click on settings or under the Dashboard DropDown Click on Jetpack
Connect your WordPress.com Account and Authorize it
Now Don't Click on the activate Button in the Jetpack Settings as it will give the the Following error "Module could not be activated because it triggered a fatal error. Perhaps there is a conflict with another plugin you have installed?" instead go back to your plugins menu and press Activate under "wordpress.com Stats" (as it Jetpack Automatically Deactivates this plugin)
Go back to your dashboard and your stats will there as normal.
Notes
If you have had unisntalled and deleted the wordpress.com stats then install it before installing Jetpack and start from Step 1.
If you have Deleted wordpress.com Stats and Installed and Activated the the Jetpack then Deactivate and delete Jetpack then install and Activate WordPress.com stats and then Start From Step 1
If you have any Questions you can ask in the Comments Section Below. and I will be more than happy to help.