This is how we setup a Website for a School Project about The History of the Internet.
We first researched the hits for "The History of the Internet" as a search term in Google.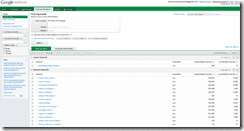 What we found is that there are 450,000 searches each month for this term. We hope to capture some of that traffic.
1. Registered the Domain Name: the-history-of-the-internet.com
We did this at: http://domains.interactivewebs.com/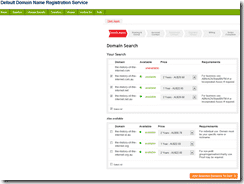 So we registered the domain name, and set Domain Name Servers to:
fserver2.fserver2.com
fserver3.fserver3.com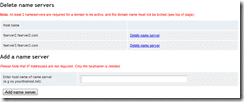 2. Next we setup DNS servers for the domain name.
and pointed the www.the-history-of-the-internet.com to the weebly website IP address that we have been assigned.
3. Then we updated the site settings in Weebly to accept the new domain name.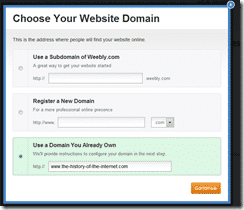 4. Then we setup a Google Analytics tracking code.
and pasted that to the Weebly settings so that every page would be tracked.
5. Then we added meta tag and page description data to every page of the website.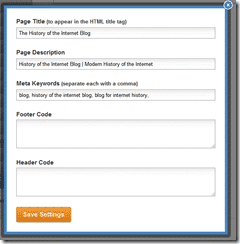 6. Next we blogged the site and linked to the URL, in an attempt to bring the page ranking and linking index up for the domain: http://www.the-history-of-the-internet.com/
7. Once the site has some hits from the 450,000 lookups each month, we plan to introduce some paid advertising to help cover the cost of the domain name registration.