To Hide a DNN Page from the Menu
Note: This page will still be available to those who know the URL of that page (if for example you had put the page in a news letter).
Select Edit / Page Settings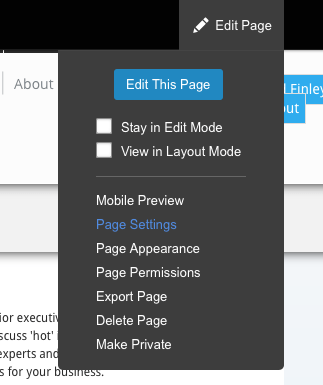 Page Details / Unselect the Include in Menu Option
Update Page
The Page will no longer appear in the menu system. It can still be hit with the permissions that have previously been set.
Alternatively – To Change Permissions on the page to hide and stop access: http://www.interactivewebs.com/blog/index.php/general-tips/dnn-change-permissions-on-a-page-to-stop-users-being-able-to-access-the-page/