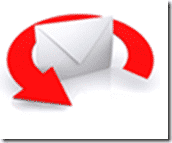 The Bulk Email module for DotNetNuke has a feature known as Bounce Email Monitoring, and it is probably a good idea to understand what it does and how it does it so we can explain how best to configure it.
Sending a Bulk Email Message
When an email message is generated using the DotNetNuke Bulk Email Module, a list of all the email addresses that you have selected from multiple sources is generated into a database.
The lists that you select can include.
Website Users
Custom Lists that you import
Microsoft CRM Marketing Lists
Imported contacts from email programs
Custom typed email address
Once the list is complied, email addresses are removed.
Duplications
Email addresses on the unsubscribed list
Email addresses on the bounce email list (that meet the requirements set)
Then the email messages are sent out and ticked off as being sent.
You can see that bounced email addresses will only be removed if they are on the bounced email list, and have bounced to a count matched the settings configured.

How the Bounce Email List is Generated and Counted
Periodically, the module will use the setting for the POP 3 account to look for email messages that it can add as a bounce. To do this, it will download all messages in the mailbox and look using some complex searching tools for email messages that appear to have bounced back from a failed send attempt.
Unfortunately email servers report bounce messages in different ways, so the code that reads the email messages and looks for bounce backs is long and complex. For this reason, the process of finding bounce messages should be kept to a minimum to reduce the load on the server.
Reduce Load
The best way to reduce load is to minimise the number of mail messages that the process needs to check.
The best way to do this is three fold.
Send email from a unique email address that suggests no normal communication should run through that account. noreply@domain.com is my suggestion. That way the only email messages in that mailbox should only ever be bounced messages.
Delete processes messages. The module can do this for you, but if the mailbox is a normal account, then ensure it is basically kept empty.
Manually delete messages that are not bounce messages. If you intent to use a general account, then you should keep it as free as possible from general communications.
What happens if you don't do this?
The process of downloading thousands of email messages, checking them all and processing them all can take hours. It will put a huge load on both the web server and your email server. It will increase your data transfer costs both on your web and email server.
So follow the suggestions and the result should be clean and fast.
Want to know more about email messaging in DotNetNuke.