DotNetNuke 05.06.03 Pain
If you look at the project downloads for dotnetnuke, you will notice that the forums module has the latest version as: 05.00.01

And if you click the link from within this page: http://www.dotnetnuke.com/Resources/Downloads/Projects-Downloads.aspx
05.00.01 is exactly what you get.
All sounds neat and tidy… right?
Not really, because if you install the latest version of DotNetNuke 05.06.03 (an important security release) you will kill your forums. Dead as dead.
And if you check around for an update of the forum module, you will not find one either in your Module Definitions, or in the DotNetNuke website. But keep looking to codeplex and you find this: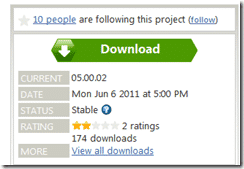 05.00.02 and what is strange, it is released before the DNN 05.06.03 update, like significantly before it… like 1 month.
This Forum Update is NEEDED if you want the forum module to work on DNN 05.06.03
http://dnnforum.codeplex.com/releases/view/67840
Release Notes
The same module as 5.0.1, except compiled against DotNetNuke 5.6.3 (and therefore is a minimum requirement) and the same version of Telerik (2011 SP2) included with it.
NOTE: This was compiled against, and for, 5.6.3 and is included with that release (Not released yet, as of June 12th (try 5 July).
All so confusing!
It waisted a lot of our time trying to work out what is going on. All we know is that DNN 05.06.03 broke a bunch of stuff, including the Forum Module. There is a fix but it is hidden on codeplex and is incorrectly referenced.
Very Unprofessional DNN Corp!
What you need to know
If you update to DNN 05.06.03 – your forums will die.
To fix it, download the hidden forum update 05.00.02 here: http://dnnforum.codeplex.com/releases/view/67840