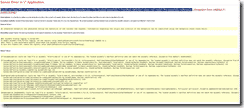 After upgrading a DNN website, we received this error message.
The underlying cause of the problem is sloppy release version upgrades of the DNN core product.
The issue is that the release.config file in the update versions of DNN references older versions of the Telerik.Web.UI .dll file in the /bin folder of the install versions of DNN. This means that the settings in your newly updated web.config file are referencing an old version of the Telerik file.
The fix is easy
Right click on the Telerik.Web.UI.dll file in your sites /bin folder.
If the file is not there, then download the install version of your DNN site package from http://dotnetnuke.codeplex.com
Then extract the file to the /bin folder.
Look at the version number of the file.
Edit your web.config file to match this data: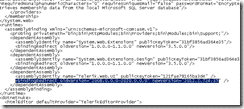 Save and you are done.