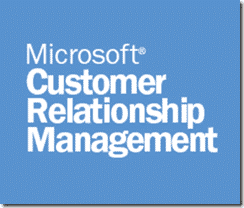 I noticed a question today on a Microsoft Dynamics CRM discussion site asking
"is there anyone who is not trying to sell me their product, that has done something interesting with CRM and Silverlight?"
Well yes there is…
InteractiveWebs have done several interesting projects with Silverlight as an interface to Microsoft CRM.
One of the most interesting of these is a Silverlight membership login system for a grain trading company based in Australia. The business is an organisation that trades produce in a similar way to how shares are traded in the stock market. The difference being that the commodity being traded has been grown by "growers" (farmers) and represents the produce that their farm has for sale in the open grain trade market.
Interestingly, Microsoft CRM is being used entirely for the backend management of this trading. This is quite complex in it's design as you can imagine would be the case if you were running a stock exchange using CRM.
Entities are being used to track the bidding for sales and purchasing of hundreds of different qualities of different grains, at different locations over an entire country.
Of note to the Silverlight interface, is the fact that there are an ever increasing number of records within this system in the order of 65,000,000 records of some CRM Entities.
About the Silverlight Interface
In it's simplest function, the Silverlight interface is a membership system.
Allowing users to login and manage the buying and selling of commodities. Very similar to how users of a Stockbroking system would login and buy and sell their shares. But of course the user data is all being driven from a CRM backend running CRM 2011 with IFD.
The membership login is using custom attributes within CRM Contacts to authenticate and allow login.
Once logged in the user can modify personal details that are saved back to the CRM Contact entity.
Data is retrieved live using XRM to interface with CRM on the fly. Silverlight gives a clean and robust interface for users.
Other Types of Data Retrieval
Just like with the sale of share, there is some paperwork generated with the buying and selling of commodities. Broker Notes, Freight Invoices, and Monthly trade Statements are example of just a few. Originally the thought was to interface with a Microsoft SharePoint server to store the related .PDF documents generated for these items. Instead we took the simpler approach of attaching the .PDF documents to the relevant records in the custom entities that are used to track each trade.
This data is simply stored as CRM Notes with Attached Files (.pdf) to the custom Entities.
Then in the Silverlight interface we allow users to open (on the fly) these notes and attached .pdf files to view the "paperwork" associated with each sale.

Summary data is presented that is referencing custom attribute data, and able to be exported live from Silverlight to Excel.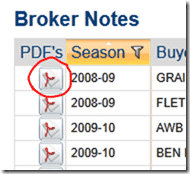 Or clicking on the PDF icon, will open the associated attached note from CRM and open the .pdf record live.

Example of PDF data.
Creating CRM Records from Silverlight with XRM
Growers of commodities can create new stock records, listing the gran they have, quality, quantity, location etc in a simple user interface.
Listing too the price they wish to achieve in order to sell the produce.
Doing this creates a new record in a custom Entity in CRM directly, and this data is used in the bidding and selling process.
The data is available to Silverlight users in their record of stock.


Similar in concept to a statement of shares for a stock market trader.
Where is Gets Cool
So far, these are reasonably simple interfaces using XRM to CRM. Reading, writing, opening attached files etc. Where it gets interesting is in some real time graphing that we do to show bids on stocks / commodities.
For this we are needing to access tens of thousands of records that represent different bids for different commodities and work out on the fly the best or highest bid, and show that to the client in a fast loading graph.

This is where Silverlight and some cleaver XRM calls to some cleaver processes in CRM delivers a great result.
With the great graphing tools in Silverlight, the graph draws in real time and animates the loading of data. It has a full screen mode:

And is really a great use of Silverlight for this particular task.
Best of All it Runs Out of Browser
One of the features we built on this interface is the ability to "Run Out of Browser". So the client can right click the interface and select to "Install to this computer".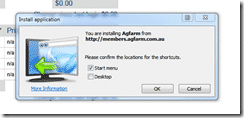 This adds the project to an Out of Browser Silverlight experience that can be launched as any other application or program from your computer.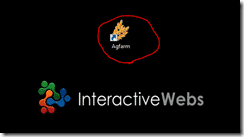 This feature of Silverlight can run on a Mac or PC, and delivers an experience for end users that is very similar to having a membership program installed on your computer.
The project will auto update if we modify the web based source version with a new release automatically.  The client is promoted with a messaging saying the program will close to update, then opens with the new version automatically. Truly using the best experience that Silverlight has to offer.
Uninstalling the out of browser app is as simple as a right click in the app, and selecting from a dropdown "Remove this application".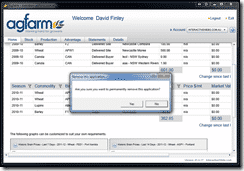 Kind of like a windows 8 experience with any pc.
Thoughts on this and Silverlight for Microsoft CRM.
Silverlight… ahhh what to say about Silverlight….. where to start.
1. We drank the Kool Aid. Microsoft told us how great Silverlight would be, how it would segregate the design team from the development team and deliver the benefits of keeping people within their specializations.
2. We spend years of time investing in Silverlight development. We get it, we can work with it and we can do amazing things with it. This and other cool projects including a MS Pivot interface to DotNetNuke and Microsoft CRM data.
MS Pivot and CRM 
3. We kicked it's butt. We were able to deliver anything we wanted using Silverlight and made it interface with a multitude of data sources at multiple times using XRM and other web services to pull data from both CRM and other data sources.
And after all that… I can say with some authority. Silverlight is dead!
We get it, we can do it, we hate it and we regret the time we wasted after Microsoft mislead us into their Silverlight sphere.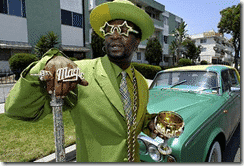 Microsoft Silverlight Evangelist – We drank the Kool Aid
Silverlight never came close to delivering on any of the promises that Microsoft made about it.
It is tricky to develop in, it is poorly supported by even Microsoft, design tools are definitely lacking greatly, the development experience was a mine field of poorly documents bugs and broken features that required time and commitment to untangle the crap that Microsoft produced.
It was amazing to us how many things we were doing and solving that literally no one else was talking about. We felt like the first team walking on the Silverlight moon at every step of the way.
The end result is something that we are proud of. There are some cool features that we think make the project example above shine. But for all the time, and trouble invested to deliver it, it is just not worth it!
If looking at this and other similar projects again, we would use other technology to more quickly develop a very similar experience. There quite simply is nothing in Silverlight in interfacing with CRM that we can do easier other ways.
Final Thoughts
So there you have it. A good example of Silverlight with CRM, and the reason why we would suggest you use other technology yourself.
And check out that Silverlight Pivot link above. It is actually very cool too in what it does and how it does it. We have rigged this to work against any internet facing CRM environment including the Microsoft Hosted CRM.
Contact Us for CRM Development
We wrote this to help someone asking for a non commercial plug for a Silverlight in CRM example. We hope the above meets the requirement of that… but we are a development and CRM business, so we need to mention that if you need some cleaver interfacing with CRM. Then please contact us here http://www.interactivewebs.com/ContactUs.aspx.
We have other examples to show too.