DotNetNuke DNN Sites getting spam registrations – How to stop them
In recent weeks, many of our DNN websites have systematically been targeted for Spam New User Registrations. There has been some discussion around the how and why, and as much as we can tell, the problem is this:
1. Some script kiddy has bothered to write a bot that finds DNN websites. It is not even a good bot, because it is not capable of validating registrations to automated active email addresses. (If you are the creator of the bot… "YOU ARE DOING IT WRONG" as it is not going to bring the Google results you are looking for.)
2. The bot will attempt access to:  www.yoursite.com /?ctl=Register


3. This brings into play the default DNN registration process module.
4. This page is currently available if your site has either Public or Verified registrations enabled.
5. Tricks on derating the bot by raising the password complexity appeared to work a short time only.
6. Enabling the inbuilt Captcha is as good as useless, as almost any OCR application can break it.
7. A better simple solution is needed.

ReCaptcha is the FIX that is working well
Here at InteractiveWebs, we decided that we would enable Recapcha (a cleaver Google Initiative https://www.google.com/recaptcha/ ) that is harder to be machine broken, and test the results. We found that all the spam registrations stopped once Recaptcha was used.
To do this we created two Free DNN Modules to add Recaptcha to the URL that this bot is using to register on sites. The two modules are to support DNN 6.2 +  and 7x +.
The modules replace the standard captcha control to a recaptcha
From this:



To this:



This is a good link explaining how Recaptcha came into existence, and why it works well: https://www.youtube.com/watch?v=cQl6jUjFjp4
The Free Solution and Installing iWebs Regsiter
The free modules are available of download here: http://www.interactivewebs.com/DotNetNukeModules/ModuleDownloads.aspx
To install them and fix your site you will need to follow the instructions below:
Step 1 – Register your site for Recaptcah
Go to: https://www.google.com/recaptcha/intro/index.html  and register your domain, or domains. This will give you the ability to use recaptcha on your DNN sites on any domain you like.

Step 2 – Copy the Public Key and Private Key for your Domain
You are going to need they keys that this site provides: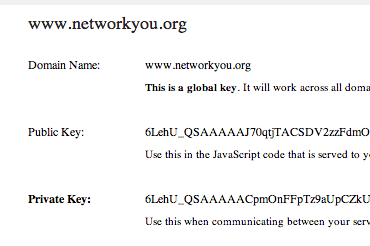 Similar to these.

Step 3 – For you DNN site, Turn on the DNN Captcha system.
ADMIN>>SITE SETTINGS>>
USER

ACCOUNT SETTINGS>>  "Use CAPTCHA for registration" Ticked.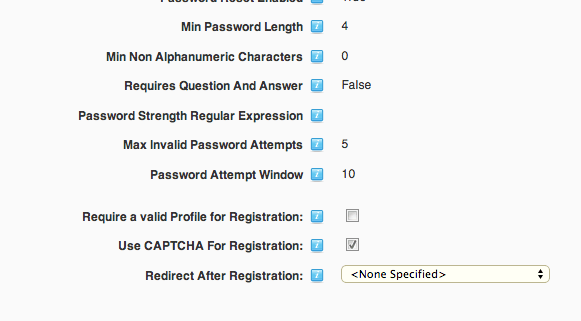 Step 4 – Download and Install iWebs – Register
Install our "iwebs- register" module, making sure you pick the one that is for your DNN version.
DNN 6.2 And laters: iWebsRegister 62.6.3.0 PA.zip (at time of writing this)
DNN 7 and later:  iWebsRegister 72.7.1.0 PA.zip (at time of writing this)
Once installed, you need to add the module to a page as you would any other. We recommend adding it to it's own page in the DNN Admin menu, and keeping the page Admin Only.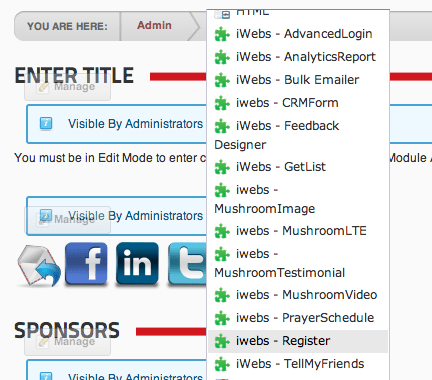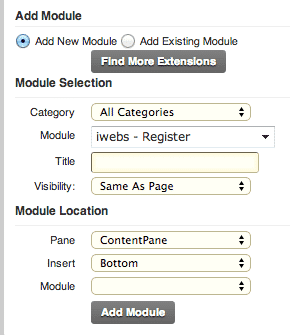 Step 5 – Configure the iWebs Register Module.
The module you are looking for is called: iWeb's – Register – You can select the Settings from the module drop down as you would any other DNN module.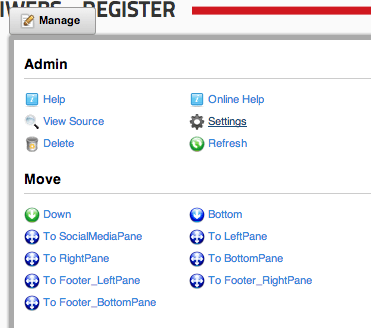 Enter the Public Key and Private Keu information that you received from your Google Recaptcha registration of your domain. THEN SELECT UPDATE to save the information.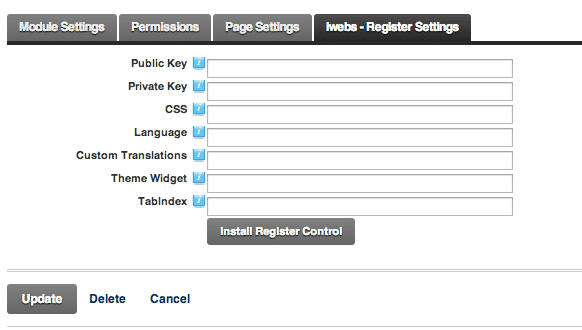 Step 6 – Install the Register Control
After saving your public and private keys by clicking "update" you are ready to:
Click on the "Install Register Control"
This will inject the recaptcha setting into your website. So when you hit any registration URL (www.yoursite.com /?ctl=Register) you now get the recaptcah box.
Update to V2 of Recaptcha
Google has released what they call V2 of Recaptcha. We have update the module to support this. The process of updating to V2 goes like this.
1. By default, previously created recaptcha keys are V1. Any updated installs of our module will need to be put into V1 mode (in the settings) to keep working with your V1 keys that you have previously configured into the module. So after updating our module to the latest release, go into the module settings and enable V1 mode for the module to keep working.
2. V2 recaptcha is better than V1. So we would suggest that all users of the module update to V2. To do this, you update our module to the latest release, then go into the Google Recaptcha management page, and delete your domains security keys, then generate new keys for V2. They have instructions on that process, all be is hard to understand.
Once you have new V2 recaptcha keys, you update these new keys back into our module and ensure that the V1 mode is NOT enabled. The V2 recaptcha will then run on your site.
To Remove and Uninstall
Step 1. From the iwebs – Register module settings, click the "Restore Register Control"

2. Uninstall the iwebs – Register module as you would any other DNN module.
Thoughts
This was a quick solution to some script kiddies attempt to attack DNN. I'm actually struggling to find the purpose (if you wrote the bot and you are reading this, I would love to hear why).  There is little threat by the registrations that I can find. More annoying that anything else. While Recaptcah can be broken, it would take some smarts or costs to use online services for the bot, so I suspect they will not bother and recaptcha will reign for this problem. In any case, if they spend some time and effort making the bot work for recaptcah, it is easy enough for us to implement some of the loads of other solutions available to stop them.
Donations
We included a donation button. If you find the solution, blog, research we did, modules we created and responses we provide to be helpful. Please consider throwing us a few $