With the Advanced Login Module for DNN, you can customize your users login experience with a custom registration form, and run it with a jQuery style popup effect.
With the Advanced Login Module for DotNetNuke, you can create a custom template using our in module template system.
Within the registration form you can add tokens for any of the DotNetNuke site profile items that are marked as visible. To see a list of the profile items that are available as tokens, expand the Registration Form Tokens and click the "here"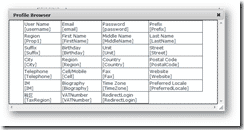 This will show the tokens that can be used on your site. If you add more profile data to the DotNetNuke profile properties area (and mark them as visible) then you will automatically add them to the list of profile tokens available for use in the Advanced Login registration template.
If you wish to force a user to enter certain fields when registering, you simply mark the corresponding profile item as required in the DotNetNuke Profile Properties page, and you will then be forcing that token / field to be required during the registration process when using the Advanced Login Module, but only if you have included the token for that item in your registration from.
An Example of Required Registration Data
Looking here we see that First Name is a required field:

And to use the First Name field, we need to add a token that looks like this: [FirstName]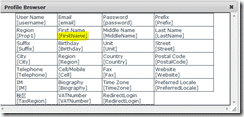 So we added this to our registration form using some "class" formatting to get it looking as we wish.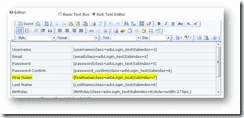 The result on our site looks like this: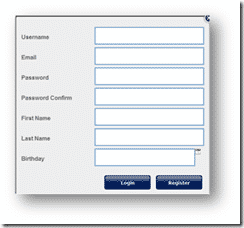 Now if we try to register without a First Name filed, we receive the DNN error message in our form: