The DotNetNuke Advanced Login Module offers a New Slide Down Effect as seen on the Demo pages on the dnn module website here. Or see our DotNetNuke forum post here.
Some interesting and easy to use effects that are template driven and display content with the dropdown effect replacing the normal login and registration skin objects on your site.
The configuration of this mode takes only seconds to configure. With these quick Options.
Basic Settings Tab
1. Show Both – Display Mode
2. Slide Down – Mode
We saved Tab and out demo page looks like this in the back end.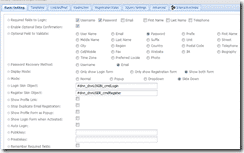 Template Tab
1. Load Template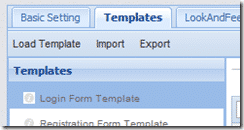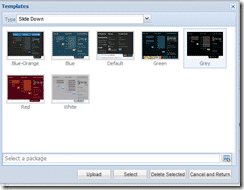 Select Grey – then press the Select Button
Save Tab Changes and we are done.
The template page looks like this: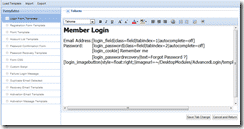 Giving a great resulting page that looks like this:
We also put up tow examples of the Slide Down DotNetNuke login effect that are done in RED and BLUE.
DotNetNuke Slide Down Demo – Grey
DotNetNuke Slide Down Demo – Blue
DotNetNuke Slide Down Demo – Red
All are using the same skin template, but with different CSS colours defined, and different slide down templates in the Advanced Login Module.