Zendesk KB Import Tool / Sync
We have created a tool that allows the importing of Microsoft CRM (IFD) into your Zendesk setup.
The simple tool will look at your Microsoft CRM 2011 Articles (also known as KB articles) and draw them into your Zendesk support portal.
This is powerful if you have an existing CRM system with useful client data that you wish to expose to your support portal as a way of helping your customers find answers to their questions before they directly lodge a support ticket.
Additionally, the tool is smart enough to remove duplications. So if you run it against more than one instance of CRM, you can import KB articles without the fear of duplicating up on KB articles.
At the Zendesk end, the KB articles import something like this:
From original articles in CRM like this: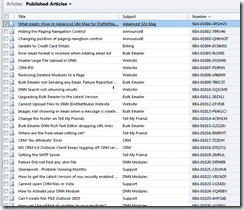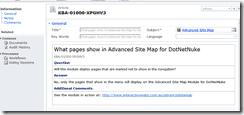 Versions
We have at this stage only release a version that runs as a Windows installable program, and connects to an IFD deployment of CRM. This is because we don't anticipate a huge demand for the tool, and the only need we had was for this type of setup.
We are releasing the Source Code for the program, so that others can update it to their needs. Alternatively we would be happy charge a small amount to customize it to other particular needs.
In the near future we are going to update the tool to convert WordPress posts into Zendesk Knowledge Base Articles.
Please feel free to give feedback and or ask questions on what you would like to see in this too.