Cannot Access CRM 2011 site 404
Something strange that we have encountered with CRM 2011 is a 404 – File or directory not found error.
What is particularly strange about this one is that the error happens from IE 9 on one computer, but the same URL and site loads correctly with another browser on another computer AND loads correctly to the authentication screens on the same computer but with a different browser.
Go figure right!
Microsoft show it as:

So what is the Solution?
We tried a number of things that did not work, and we will not bother to list them all, but interesting the clearing the browser history and cache etc does not fix it but is needed to fix it.
1. Clear history and cache in the browser: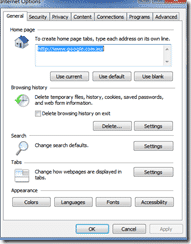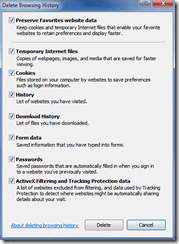 2. Close the Browser entirely
3. Navigate to C:\Windows\Temp and delete everything in that directory.
4. From this screen, got to browser history settings: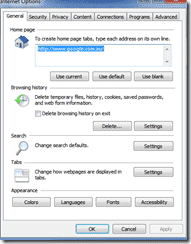 Then View Files: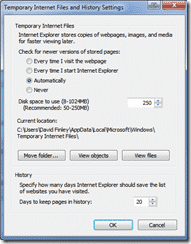 5. Takes you to this location: C:\Users\XXUSERXX\AppData\Local\Microsoft\Windows\Temporary Internet Files
6. Close Outlook and IE.
7. Delete Everything in that folder that it will allow you to delete. Some files are in use and not able to be deleted.
8. Start IE, and away you go.. you should be able to access the site again.
Rant!
IE really does suck as a browser, it is a real same and the worst thing about CRM 2011 is that they make you use this junk browser.