Who uses WordPress for their Blog… Microsoft!
Bouncing around the place today putting some updates to the Microsoft News App for iPhone and iPad.
One of the big sites for information and news around Microsoft for Mac products is naturally their own website.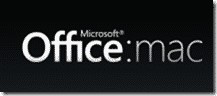 What we did find interesting was the blog site on this Microsoft web page:
Is actually running on WordPress.
Which makes perfect sense to us, as we run the http://www.interactivewebs.com website blog on WordPress too. It really is so good for blogs, that at this time there is nothing better around.
We like it so much that we are recommending it to all our clients as a supportive SEO / SEM tool to bring hits to their site. We have setup our on server environment specifically for blog sites (and can offer hosted WordPress sites).
Just like the fact that good old Microsoft has dumped using their "junk blogs" in favour of a WP site.